Penta + Qonto: collaborating for an even better business account
Penta joined forces with Qonto with the goal of providing a single digital solution to meet all your business finance needs. As an existing Penta customer, you can access your account as usual.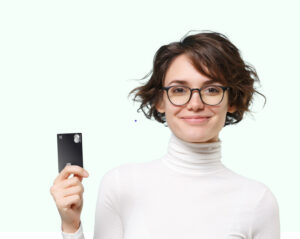 Have a question about your Penta account?
Consult our Help Center
Our Penta Help Center is your one-stop-shop for answers to our most frequently-asked questions.
VISIT THE HELP CENTER
Chat with us directly
You can always speak with a member of the Penta Customer Support team. We're available 5 days a week by phone or email.
SIGN IN
Visit our dedicated Qonto integration page
For a more detailed overview of what you can expect during the integration of Penta and Qonto, our dedicated page has you covered.
VISIT THE INFO PAGE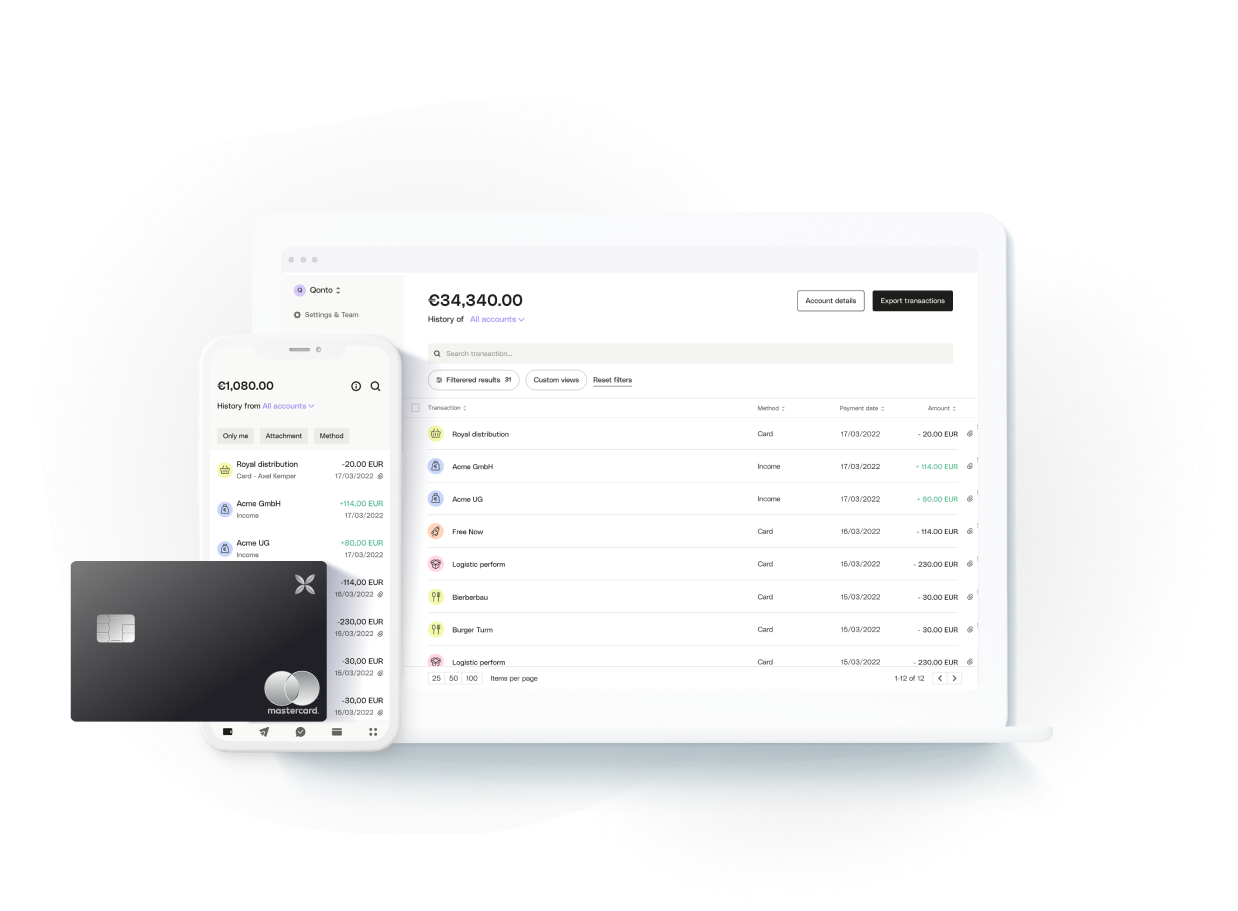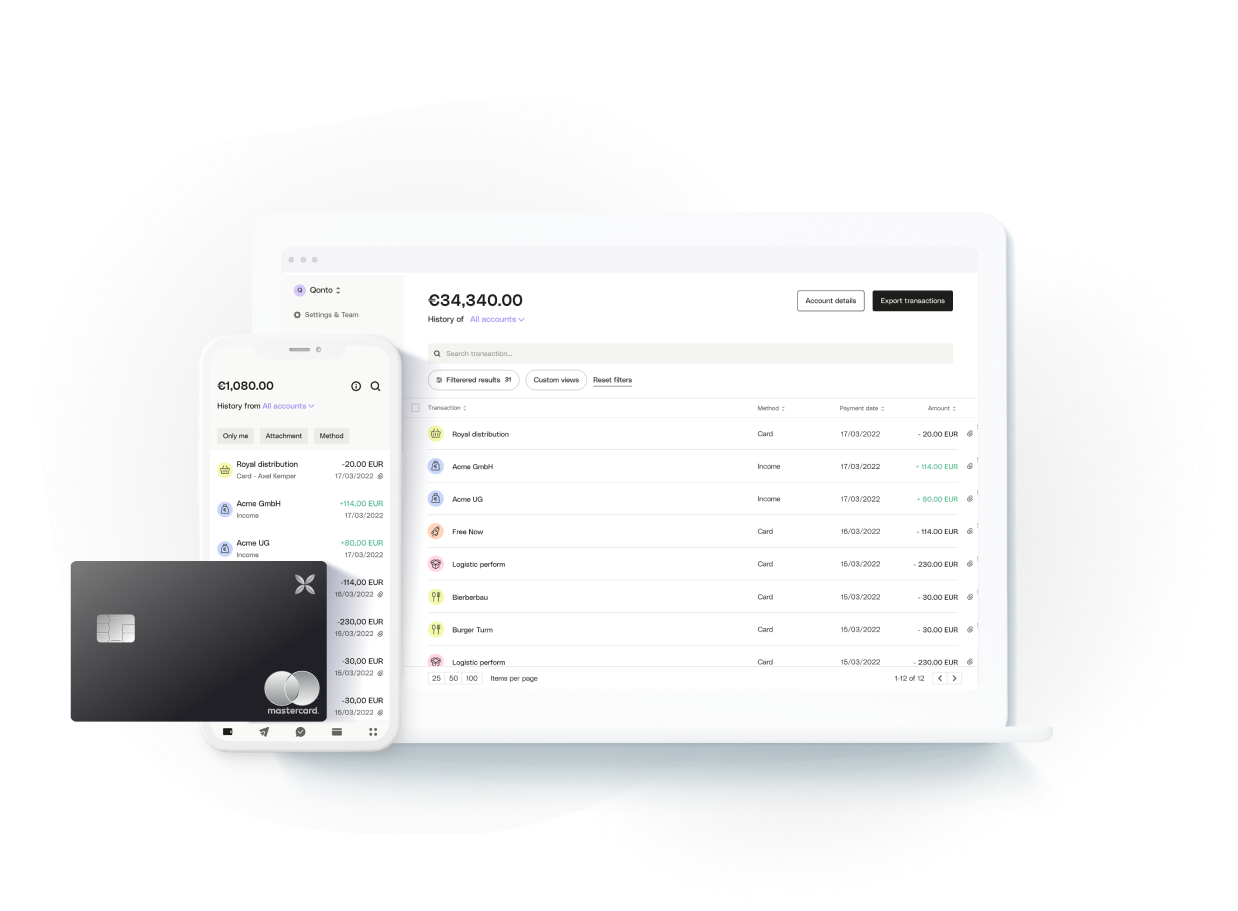 Qonto: 100% digital business finance. Anytime, anywhere.
Flexible, transparent plans tailored to your business
German IBAN, SEPA transfers & in-app invoicing tool included
Physical and virtual cards with high spend limits
Connect seamlessly to DATEV and lexoffice to simplify your bookkeeping
You're in good hands with Qonto
Your funds are secure
Qonto's German branch operates under the joint supervision of the ACPR and the BaFin, meaning your funds are protected according to the applicable rules and regulations.
Best-in-class customer service
Our Customer Support team, rated with 4.6 stars on Trustpilot, is available 7 days a week to answer your questions and help you.
A TÜV-certified toolkit
Everything customers love about Penta plus virtual cards, higher payment limits, professional invoicing, and much more.
Qonto: the all-in-one account that boosts your business.
Other questions?
Yes. Business is continuing as usual, so you'll still have access to your account. While we integrate the two companies' systems, we'll keep you informed of all the steps as they come along.
Absolutely – Penta's customer service is still here for you.
And with a Trustpilot rating of 4.6/5 stars, Qonto is also among the highest rated in the European finance sector – so you'll be in good hands, no matter what.
Qonto's acquisition of Penta represents the next step in Qonto's long-term ambition to become the finance solution of choice for one million European SMEs and freelancers by 2025. With Penta – the leading German digital business finance solution for SMEs, sole proprietors and freelancers – and its 50,000 customers, Qonto is primed to achieve its ambitions for the German market.
You can read the full details here.
Qonto was born out of frustration in 2017.
Previously, as Alexandre Prot and Steve Anavi were building their first company together, they felt bogged down by their own banking experience. It was time-consuming. It was complex. It also lacked the modern tools that progressive companies need.
So, they decided to create a banking product they would've loved as entrepreneurs. One that, when you use it, just seems to "click". Qonto's ambition is crystal clear: to build the best business finance solution by harnessing technology and design and by offering fair and transparent pricing.
You'll be able to keep enjoying all the parts of Penta you love, like having a 100% digital account, a German IBAN, sub-accounts, integrations with DATEV and lexoffice and so on.
But now, with Qonto, you'll also:
Pay and get paid on your terms

Instant SEPA transfers: receive payments in under 10 seconds from any device, anytime.
Virtual cards: create as many as you need at no additional cost.*
Apple Pay and Google Pay: easily make in-store purchases from your phone.
Higher card limits: spend up to €200,000 and withdraw up to €15,000 per calendar month.

*for premium plans

Have more visibility over your invoicing and bookkeeping

Upload GoBD-compliant receipts to your account and match them to the associated transactions in seconds. You can also sync your transactions with DATEV, lexoffice and others.
Integrated invoicing: create, send and track professional invoices all from your app.
Supplier invoices dashboard: upload your invoices and they'll be automatically linked to the right transaction. Schedule future payments in just a few clicks.

Give your team autonomy, while staying in control

Define member roles: create Employee roles as well as Manager roles with customizable access.
Expense request validation: approve employee purchase requests for cards and transfers in one click.
Digitized receipts: no more chasing down paper receipts. Store them in the app and automatically send employees reminders to upload missing ones.

Get best-in-class onboarding and client support

Highest customer satisfaction: Qonto is TÜV-certified and among the highest-rated services in the European finance sector with a 4.6 Trustpilot rating.

Save money with no deposit fee

Zero negative interest, no matter the size of your deposit.
At Qonto, you'll find a wider range of pricing plans than were offered by Penta. Because not all entrepreneurs have the same needs, Qonto offers a broad choice of subscriptions designed to satisfy the various business needs of freelancers and SMEs.
Like Penta, Qonto's subscriptions for freelancers and sole proprietors start at €9/month excluding tax (the Basic plan). For more advanced needs, other options include the Smart and Premium plans at €19 and €39 per month respectively (excl. tax). As a company grows, some business owners want to streamline their finance management, invite other team members as users and push payment limits higher. Qonto's range of subscriptions for SMEs makes this possible, starting with the Essential plan at €29/month.
All of Qonto's pricing plans are transparent and don't hide any extra costs or fees. Learn more about Qonto's plans here.
As we set about integrating Qonto and Penta, we intend to take Penta's learnings and incorporate them into Qonto's existing initiatives.
Qonto is a Payment Institution operating in Germany through a branch office under the joint supervision of the Autorité de Contrôle Prudentiel et de Résolution (ACPR) and the Bundesanstalt für Finanzdienstleistungsaufsicht (BaFin). The entirety of the funds deposited by customers is safeguarded in compliance with the relevant legislation. In other words, funds deposited with Qonto are safe because they are totally separate from its cash flow, in line with the applicable requirements.
Qonto can safeguard funds through different mechanisms:
Part of the client funds may be "fenced", i.e. deposited in the books of our partner banks: Crédit Mutuel Arkéa and Natixis.
Another portion may be invested in units of a fund created specifically for the safeguarding of Qonto clients' assets. To ensure full protection, the invested portion is covered by a financial guarantee granted by Crédit Agricole CIB (CACIB), a subsidiary of Crédit Agricole S.A.
Finally, a last part may be invested in qualified money market funds on an occasional basis. Where applicable, the fund units are held in the books of Société Générale.
Regardless of how client funds are safeguarded by Qonto, it is important to note that all of these arrangements have been subject to prior authorisation by the ACPR, as required by the rules applicable to Qonto.