Penta Is Climate-Neutral: Another Step Towards Sustainable Banking
In October, we set ourselves a goal that was not only close to Penta's heart as a company, but also in line with our own values as Pentonians: achieve climate neutrality by 2022, ensuring a positive impact on our environment and society.

By working with carbon management platform Planetly and supporting sustainable projects, we are happy to share the following news with you: Penta is now operating as a climate-neutral company, and, through comprehensive compensation measures, has been retroactively operating as one since 2020.

In this article, you'll find out about our path to climate neutrality, as well as the roles played by Planetly, the Climate Officer, and the Penta Green Team. You'll also get a glimpse at our sustainability goals for the future.
The Key Points at a Glance
Penta's greenhouse gas footprint in 2020: 862.97 tons
Scope with the most impact: Scope 3 (93.0%)
Emission field with the most impact: Procurement (78.9%)
Together for a Good Cause: Penta and Planetly
As mentioned in our first update on climate neutrality, Planetly supported us in this project. Planetly offers companies the opportunity to understand, calculate and reduce their emissions in order to lead them into a sustainable future.

Over nine weeks, we did just that. We identified where our emissions were coming from and learned how we could reduce them through concrete action. In the following sections, we'll give you more insight into the process.
Steps Towards Climate Neutrality
With Planetly, we were able to master the entire process – from determining our greenhouse gas footprint to actually offsetting our emissions – in a straightforward, reliable, and automated way.

To achieve our goal, we followed three steps:
Calculation of our CO2e footprint
Identification of concrete reduction measures
Compensation through promotion of sustainable projects
Step 1: Calculation of Our CO2e Footprint & Determination of the Causes
With the help of transparent insights into our business model as well as the use of statistics, Planetly determined our 2020 CO2e footprint as 862.97 tons. 'CO2e' stands for carbon dioxide equivalents and does not only take carbon (CO2) into account but also other greenhouse gases leading to global warming, like methane and nitrous oxide (N2O).

With these 862.97 tons, our 2020 greenhouse gas emissions were roughly equivalent to the average emissions of 176 people per year.
Greenhouse Gas Protocol
Planetly uses the
Greenhouse Gas Protocol
as a basis for CO2e calculation. The GHG Protocol provides standards, guidelines, tools and training for companies and public institutions to measure and manage climate-impacting emissions.
Classification in Different Scopes
In order to be able to identify the causes of these emissions, Planetly assigned our CO2e emissions to three scopes (for more information on the scopes and what they mean, see our article on sustainable businesses).
In the overview below, see which percentages of our total emissions could be assigned to which scope and the activities that caused these emissions.
| Scope | Causes | Share of Footprint 2020 |
| --- | --- | --- |
| 1 | Fugitive emissions | 0.1% |
| 2 | Electricity | 6.9% |
| 3 | Purchased products & services, commuting, capital goods, travel | 93.0% |
Classification Into Specific Emission Fields
By dividing our CO2e footprint into four emission fields, we could also derive measures for further reduction:
Procurement & Product: 78.9%
Employees: 12.6%
Building & Office: 8.0%
Customers: 0.5%
Clearly, our procurement processes for the provision of our services account for the majority of Penta's footprint with almost 75% in 2020. The use of our product by our customers, on the other hand, produced only the smallest emissions (0.5% in 2020).
Step 2: Identification and Implementation of Reduction Measures
Even before Planetly calculated and offset our greenhouse gas footprint, we launched our own sustainability initiative at Penta.

The Penta Green Team, led by our Climate Officer, consists of 8 members from various departments and meets twice a week to discuss reduction measures within the company. From Office Management and Finance to Marketing, Product, and Technology – the Green Team has identified in all business areas ways that can bring us closer to our net-zero target.

Below is a list of the measures we have already been able to implement internally at Penta:
Recycled Penta Cards made from 100% reusable PET-G plastic with packaging made from recyclable grass paper
Climate-neutral web hosting and cloud provider
Green electricity in the Berlin office
Hybrid work model for less commuting
Quarterly report to measure our CO2e savings through remote work
Free use of public transport
Green Channel for internal awareness
Step 3: Our Funding Projects for Compensation
Since internal changes can't be made overnight, we selected an individual portfolio of climate protection projects that enabled us to offset our emissions retroactively for 2020.

The high-impact portfolio we chose contributes positively to all 17 UN Sustainable Development Goals (SDGs). This means our offsets not only positively impact ecological projects, but also promote social and economic development goals.

The High-Impact Portfolio is made up of three funding projects:
The projects put forward by Planetly are verified exclusively according to the highest recognised standards (Gold Standard and Verified Carbon Standard). All projects must be able to prove their additionality in order to receive the respective certification.
The principle of additionality
An offset project meets the criterion of additionality if the emission reductions achieved by the project would not have occurred without financing through the sale of offset credits.
By supporting these projects, we have already been able to offset 100% of our CO2e emissions in 2020 and will continue to do so for the coming years until we are able to achieve our net zero target with our own reduction measures.
Project 1: Clean Water Project in Sierra Leone.
This clean water project in Sierra Leone works closely with a local aid organisation to rehabilitate and maintain boreholes, ensuring that community members follow proper hygiene measures. The goal is to free boreholes of contamination so that clean drinking water is available to households in the area for the long term.

Between May 2019 and June 2020, 132 boreholes were rehabilitated under this project, and the water quality of all boreholes will now be tested quarterly, in line with the World Health Organization standard for drinking water. In addition, two community members are trained to effectively maintain their respective boreholes.

The project meets the criteria for the following four sustainable development goals:
SDG 3: Health and well-being
SDG 5: Gender equality
SDG 6: Clean water and sanitation
SDG 13: Climate protection
Project 2: Borneo Rainforest REDD+ Project in Indonesia.
This project saves 64,500 hectares of high biodiversity and carbon-rich peat swamp forests in the lowlands of Borneo from conversion to palm oil plantations. Project activities prevent the release of 3.5 million metric tons of CO2e equivalents into the atmosphere each year. In total, more than 120 threatened and endangered species live in the project area, including the Bornean orangutan. The project also supports more than 10,000 forest-dependent community members living in and along the project boundaries.

The Borneo Rainforest REDD+ contributes positively to all 17 SDGs.
Project 3: Afforestation Project in Costa Rica
The project is a forward-looking reforestation of valuable tropical forests in Costa Rica. Former cattle pastures are reforested with 15 native and two exotic tree species in mixed stands. In contrast to common practice, which relies on monocultures, the project thus pursues a sustainable forestry approach. It promotes both soil quality and biodiversity and provides a protected habitat for endangered animal and plant species.

In total, the project manages 2,000 hectares in Costa Rica, 25% of which is pure protected area, and it continues to expand. Between 2007 and 2020, the project has already reforested 1,280 hectares of tropical permanent mixed forest.

This reforestation project promotes the following four SDGs of the UN:
SDG 8: Decent work and economic growth.
SDG 12: Responsible consumption and production
SDG 13: Climate protection
SDG 15: Life in the countryside
Penta's Plans for a More Sustainable Future
Although we have been able to determine our emissions, consider reduction measures and retroactively offset our 2020 CO2e emissions, this is only the first step.

To be able to operate as a climate-neutral company in the long term, to reach the net zero target and to align our daily actions with the planet, there are further measures that we will continue to work on at Penta.
Annual Climate Goals
Penta has set a target to reduce annual emissions by at least 10%, achieving a reduction of 50% by 2025 (relative to employee and sales growth). We will also set an ambitious target to achieve net zero emissions.
Cycle 2 Work Program
We are currently working on a "Cycle 2 Work" program, in which we want to make it easier for our employees to access bike-leasing options and even offer discounts on the purchase of a private bicycle.
Our Belgrade Office
We are also taking a critical look at our office in Belgrade and are currently evaluating the options for making this location more climate-friendly as well. While our Berlin office is already running on 100% renewable energy, there are more challenges in the way of this goal in Serbia.
Net Zero: The Goal in Sight
Until we reach our net zero goal through these planned measures, we will compensate for our CO2e emissions in the coming years through further sustainable projects.

Because one thing is clear: Our economic actions today must not diminish the livelihood and opportunities of future generations. Companies in particular must therefore fundamentally revolutionise the way they think and act.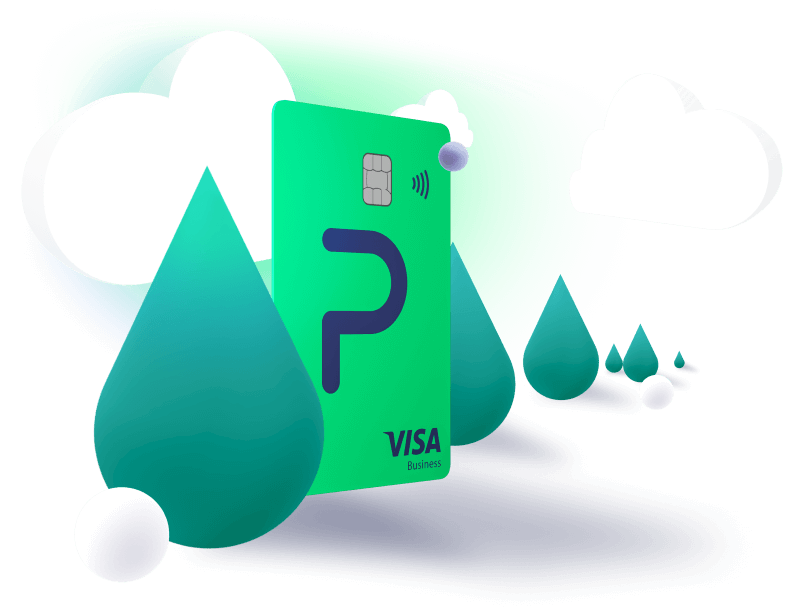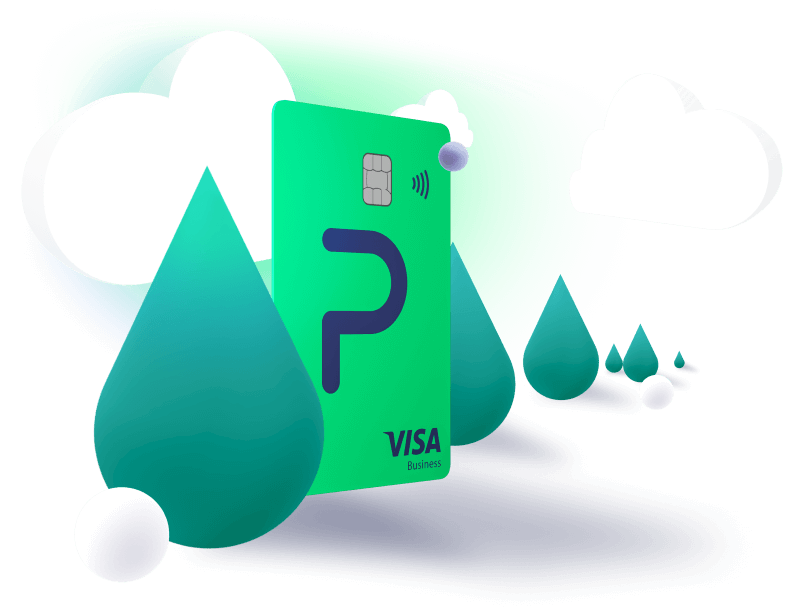 Stay up-to-date with us
We will keep you informed on our future developments. You can find further information on our sustainability page.