Sustainable banking: Penta's journey to becoming a carbon-neutral company
When Penta was founded, we made it our mission to rethink business banking. Since then, we have supported a new generation of founders with our innovative solutions. It has always been important to us to treat our employees, customers and partners fairly and responsibly – so that we not only create sustainable value as a company, but also for society. As we grow with our customers, they grow with us – and sustainable action has become even more important for all sides. That is why we at Penta want to make an even greater contribution to a sustainable future. One of our milestones is to make Penta climate-neutral by 2022 at the latest.
Update: Penta is carbon neutral
Penta is now operating as a carbon neutral company, and, through comprehensive compensation measures, has been retroactively operating as one since 2020. All information can be found on our
sustainability page
or in this
blog post
.
What does sustainable banking mean to us?
Sustainable banks are characterized by resource-conserving behavior and financial investments that have no negative effects on people and nature. At Penta, we feel a responsibility as a fast-growing fintech to offer our customers impactful products and services in the future to support them on the path to reducing emissions. Our customer deposits are invested according to the highest sustainability standards and no climate-damaging companies are financed. We are convinced that capital is an important driver of sustainable change in our society.
"Climate-friendly banking is a key contributor to a sustainable society," explains Lukas Zörner, Penta's Chief Product Officer. "At Penta, startups comprise a high percentage of our customers. Many open their first-ever bank account with us. So Penta can play a key role in ensuring that companies use a sustainable banking provider from day one."
How will Penta contribute to climate protection?
Our first goal is to become CO2 neutral by 2022 at the latest. Before that, however, we want to better understand how our CO2 profile is made up.We will therefore first measure our CO2 footprint. In the next step, we want to reduce our CO2 emissions wherever possible. We have set ourselves the goal of implementing at least five measures to reduce greenhouse gas emissions in the organization over the next three months. In addition, we will also support climate protection projects certified under the CDM Gold Standard or Verified Carbon Standard to offset our remaining CO2 emissions. Among other things, our Chief Product Officer, Lukas Zörner, has also joined the Leaders for Climate Action (LFCA) organization, committing us to our planned actions. Lukas: "We want to be CO2 neutral by 2022 at the latest. Our customers can rest assured that with Penta they have their CFO of the future: digital and climate neutral."
CDM Gold Standard and Verified Carbon Standard
The CDM Gold Standard was launched in 2003 by the World Wildlife Fund for Nature (WWF) and other environmental organizations to ensure that climate protection projects under the Clean Development Mechanism (CDM) meet the highest quality standards. The Verified Carbon Standard (VCS) is used to certify CO2 emission reductions and is administered by the non-profit organization Verra.
Who will help us with this?
We have appointed an internal Climate Officer to centrally coordinate and implement the planned measures. His task will be to implement the necessary changes quickly and efficiently within the company. As a tech company, it is particularly important for us to have a data-based overview of all processes and performance indicators. At the same time, we want to achieve our planned climate targets in an efficient and standardized way. To achieve this, Penta is working with Planetly, a holistic CO2 management software that helps companies understand, reduce and offset CO2 emissions.
Planetly's software includes numerous functions for cross-departmental and cross-location collaboration when it comes to CO2 management. It provides support for collecting individual data, for example, on commuting or home office work. At the same time, it calculates all emissions of a company in real-time, enabling continuous monitoring instead of a one-time, annual analysis. That way, we gain valuable insights into how emissions-producing factors develop and can make comparisons over long periods of time.
Where do we go from here?
We are currently working on measuring our carbon footprint. We are also evaluating possible measures to reduce CO2 emissions in our organization, as well as exploring possible pilot projects to offset our carbon emissions from the past year. This is just the start. We look forward to providing you with consistent updates on Penta's next steps on the way to climate-friendly banking.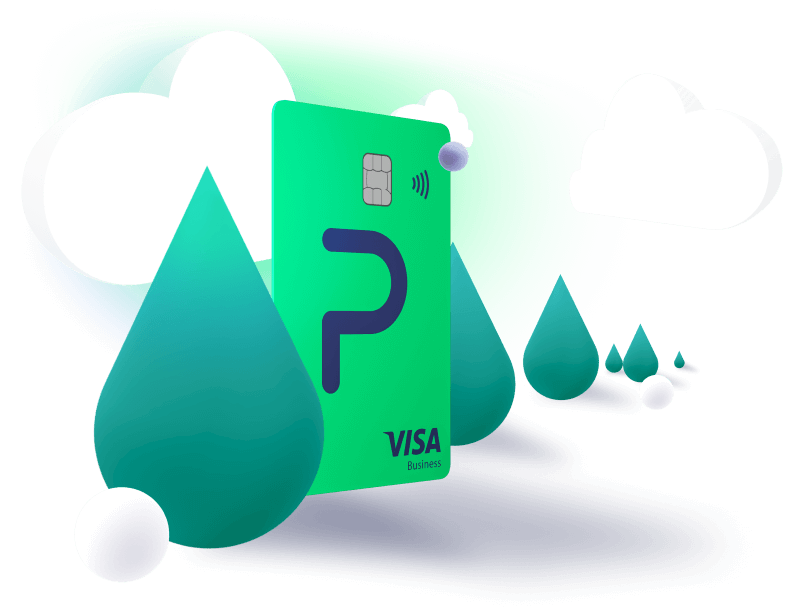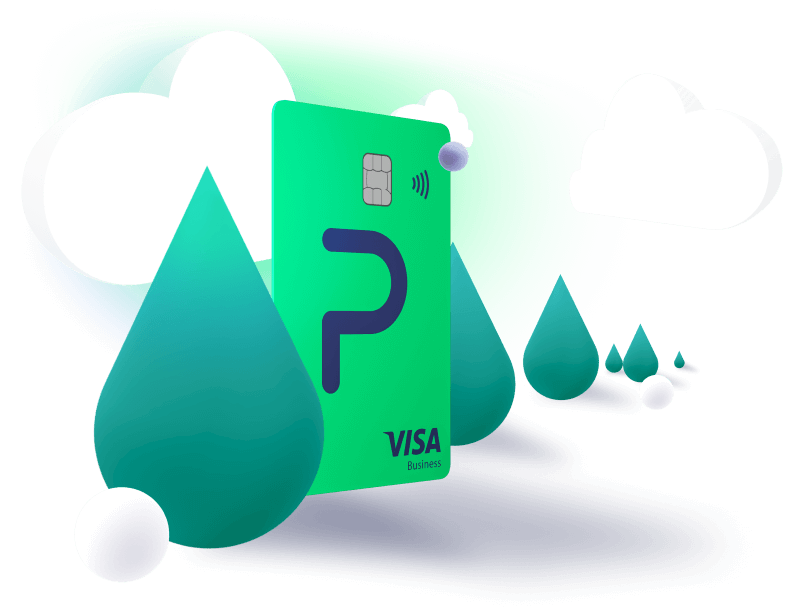 Update 🎉
Through internal reduction measures and investments in certified climate protection projects, Penta is climate-neutral since 2020.